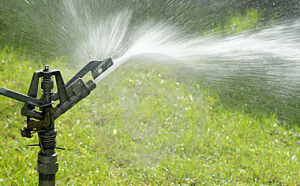 Are you looking to Save Money on Rising Water Costs of watering your lawn?
Tired of getting high monthly water bills?
Heard about lawn irrigation wells or sprinkler system wells and wondering if they are right for you?
Irrigation Wells can solve your troubles and save you money.
Partridge Well and Drilling, Co. has been installing and servicing Jacksonville irrigation wells since 1892. We can provide you with a solution that will reduce the costs of your water bill, and provide water to your lawn and garden at the same time.
When we install an irrigation well, we will tie into your existing irrigation system, so there is no need to purchase additional equipment. We simply remove the city water supply from the irrigation system and bring in the supply from the irrigation well.
Jacksonville Irrigation Wells – The Benefits to Installing
City water supply's have been hard hit by droughts in the past few years. Almost everyone has been put on restrictions for using city water supply's for watering lawns and gardens, or for using water outdoors. Even our indoor usage can now cost more and more with additional fees for what officials deem as excessive use. By installing a sprinkler system well, you can stop using city water for your lawns and landscaping, cutting that usage from your bill and reducing your costs. Here are a few of the benefits:
Lower Water Costs
No unexpected rate increases
Clean Water – no chlorine or other treatment chemicals
Good for the Environment, Groundwater is a renewable resource
Increases property value
[stextbox id="info"]Call Today for A No Obligation Free Estimate – 904-269-1333 or contact us online[/stextbox]
What is Involved in installing a Lawn Irrigation Well
the first step is to take a look at the area to see the types of wells that can be installed. With will records dating over 100 years, we will take a look at our well records to see if there are neighboring wells in the area to determine the type, depth and other vital information. Next we come out and do a site inspection to determine the best place for the well. Since drilling a well can require large equipment, we will cover what equipment we will need to bring to your job so that arrangements can be made.
We are very careful when bringing equipment on to your property and take care in making sure that landscaping and lawns are disturbed as little as possible.
Partridge Well Drilling – A Name You Can Trust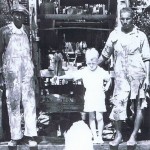 A family owned and operated business, Partridge Well was established in 1892. Since that time we have installed thousands of irrigation and other types of wells and we have been here all the way to back them up with expert service. Learn more about our history.
We are proud of our reputation in the community, as well as the awards for quality customer service that we have won.
Learn more about groundwater uses by visiting the National Ground Water Association website.
Partridge Well Drilling is your team for Jacksonville Irrigation Wells