Partridge Well Company, Inc., is in the environmental drilling and soil sampling business.
Our company has been known for years as a reputable water well drilling and pump installation firm in the domestic and commercial markets.
Our policy for environmental work is no different than the one that has kept our company prosperous for 120 years:
Do the job right the first time.
Be as efficient as possible.
Offer fair prices.
Stand behind our work.
Safety is important to us.
PWD is proud to have an Experience Modification Rate (EMR) of .67 for 2016.
All monitor well personnel have completed the 40-hour OSHA 29CFR 1910 120 safety training. Our drilling personnel have experience drilling wells and soil sampling at underground storage tank sites, landfills, hazardous waste sites, dairies and property transaction assessments. Our drillers are versatile and strive to drill or sample exactly to your specifications. They also understand the importance of client confidentiality.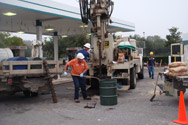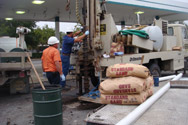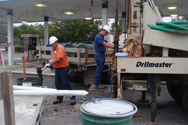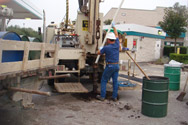 Our Equipment
---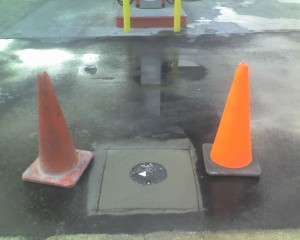 Quality work is also provided by use of proper equipment. We have eleven drilling rigs enabling us to provide all types of drilling from the smallest monitor well to large double-cased wells to any depth. Hollow stem auger, mud and air rotary are the various drilling procedures we normally utilize. We have hollow stem augers for soil sampling, monitor and recovery wells installed to over 100 feet. Proper decontamination of all equipment is essential to reliable assessments. Our steam cleaner is rated at over 3,000 PSI and produces temperatures to 220 degrees Fahrenheit. Time is always taken to ensure appropriate decontamination.
Some of the companies for whom we have completed
environmental work include:
AECOM
ECT, Gainesville, Jacksonville
Gannett Fleming
Tetra Tech
CH2M Hill
APTIM
Geosyntec
GES (Groundwater & Environmental Services, Inc.)